automatic brick stacking system from china
automatic brick stacking system from china
Features of Automatic Stacking Machine: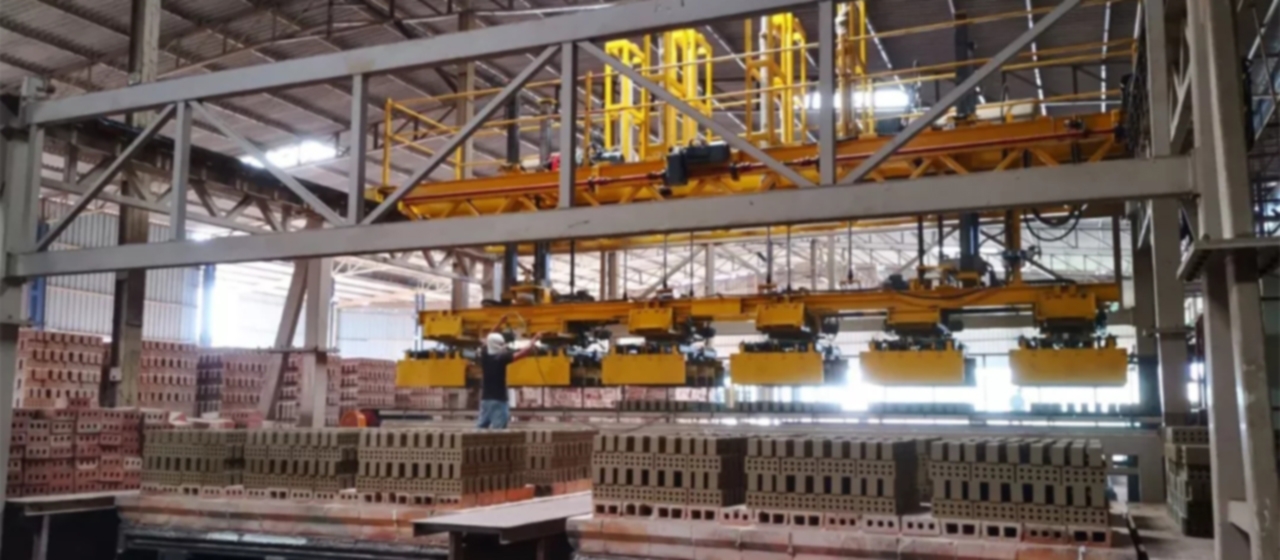 Lower Price bricks vacuum extruder red soil mud clay hollow automatic brick making machinery
Features of Automatic Stacking Machine:
1. The structure is reasonable and bears high reliability and convenient maintenance.
2.The horizontal transmission adopts synchronous toothed belt transmission, with linear guide rail pair, stable operation
and high positioning accuracy.
3. The lifting system adopts hydraulic transmission system, sensor control, stable lifting action, and high positioning
accuracy of brick stack layer and layer stacking.
4. The palletizing gripper adopts a pair of linear guide rails, matched with an optimized cylinder, and has high grasping and
positioning accuracy without brick falling.
5. Collect centralized control, PLC programming and touch screen control, simple and convenient operation, easy to adjust
various operating systems.
Brick Making Equipment
The vacuum extruder adopts all-steel design, and the reamer is designed according to the nature of the raw material. The machine is a split type upper and lower level all-steel structure, driven by two motors separately, with advanced technology, high extrusion pressure, high output, high vacuum, sturdiness and durability, etc., especially suitable for the production of solid bricks and high porosity Brick can be applied to a variety of raw materials, such as coal gangue, shale, clay, fly ash, etc., and is the most popular brick machine equipment at the moment.
Lower Price vacuum extruder clay automatic brick making machine
The clay brick machine produced by our factory is widely used to produce various specifications of hollow bricks from shale, fly ash, coal gangue, clay and other raw materials. The machine has strong practicability, small investment and quick results. It is an ideal equipment for small and medium-sized brick factories. Auxiliary equipment for clay brick making machine: automatic strip cutting system, box feeder, SJ series double-shaft mixer, roller mill, vertical strip cutting machine, falling plate machine, etc. vacuum extruder