"Baoshen" dragon boat will always pass on the "Dragon Boat spirit"!
All the people gathered to welcome the Dragon Boat Festival, and all the boats competed for the stream to shine on the eyebrow dock. On June 18, in the beautiful Pingyang lake of Meixian County, the first "Taibai Mountain Cup" Meixian Dragon Boat Race hosted by the CPC Meixian County Party committee and Meixian people's government was grandly held here, and tens of thousands of people attended the race.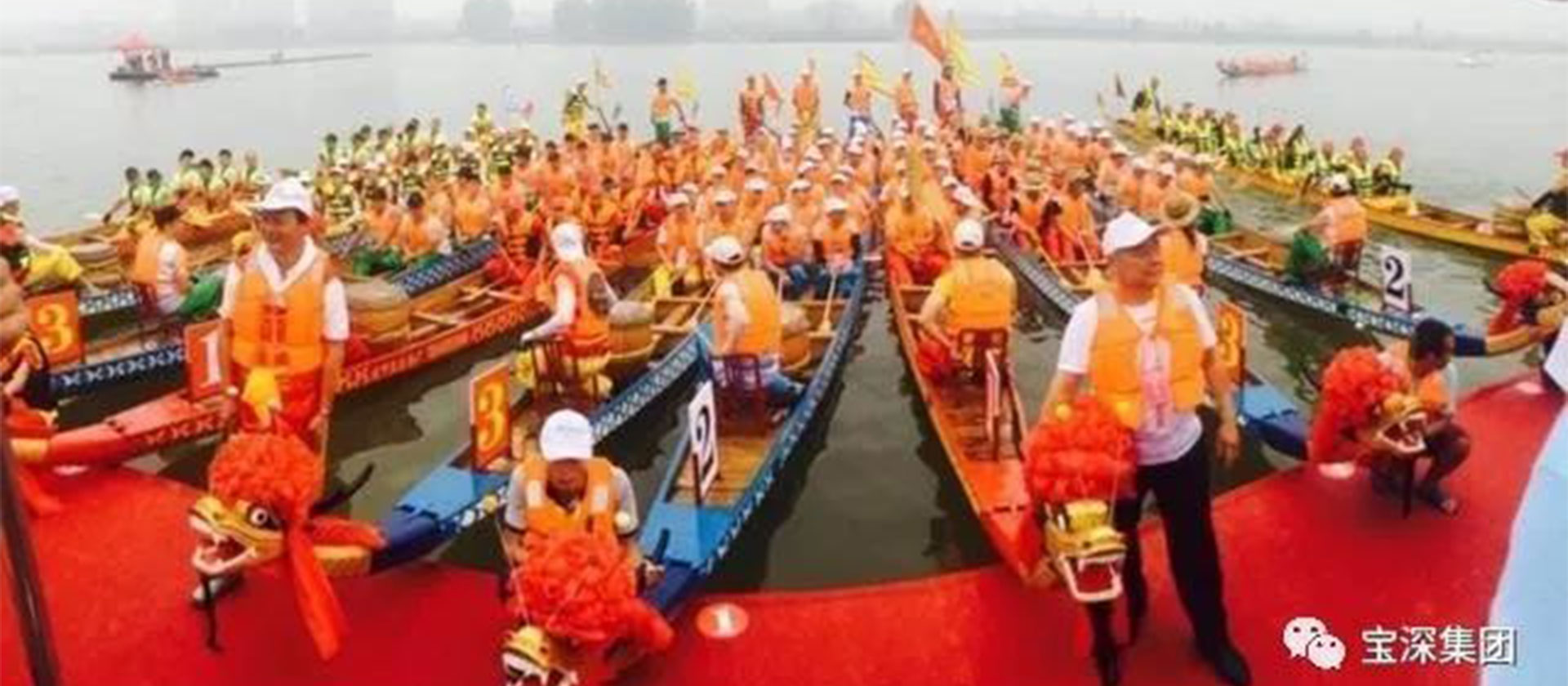 The opening ceremony of the dragon boat race was presided over by Du Yongshe, chairman of the county people's Political Consultative Conference. The county magistrate Ye Shengqiang delivered a speech, and Li Ying, vice mayor of the municipal government, announced the opening of the dragon boat race. Wu Yuxing, deputy inspector of Shaanxi Provincial Sports Bureau, Li Xing'an, vice chairman of Baoji CPPCC, Huang Xiaoping, director of Shaanxi water sports management center, Wang Li, Deputy Secretary General of Baoji municipal government and other leaders attended the ceremony.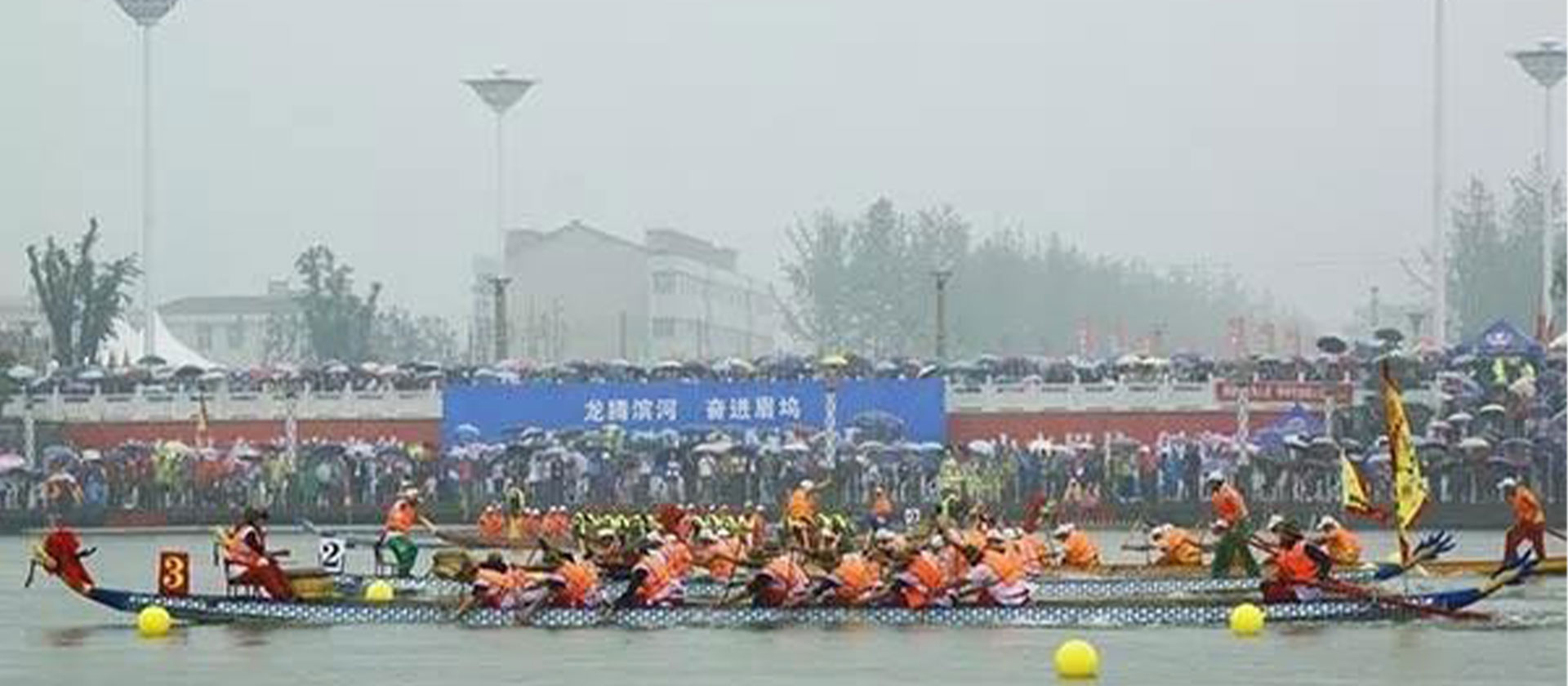 Inheriting the Chinese dragon boat culture and enriching and activating people's life, this competition takes "Longteng riverside · striving to Meiwu" as the theme, highlights the beautiful scenery of one lake, one Pavilion and one corridor in Meixian Riverside New Area, displays the mentality and image of "self-esteem, self-confidence, rational peace and positive progress" of Meixian people, and condenses the wisdom and strength of the county to catch up and surpass.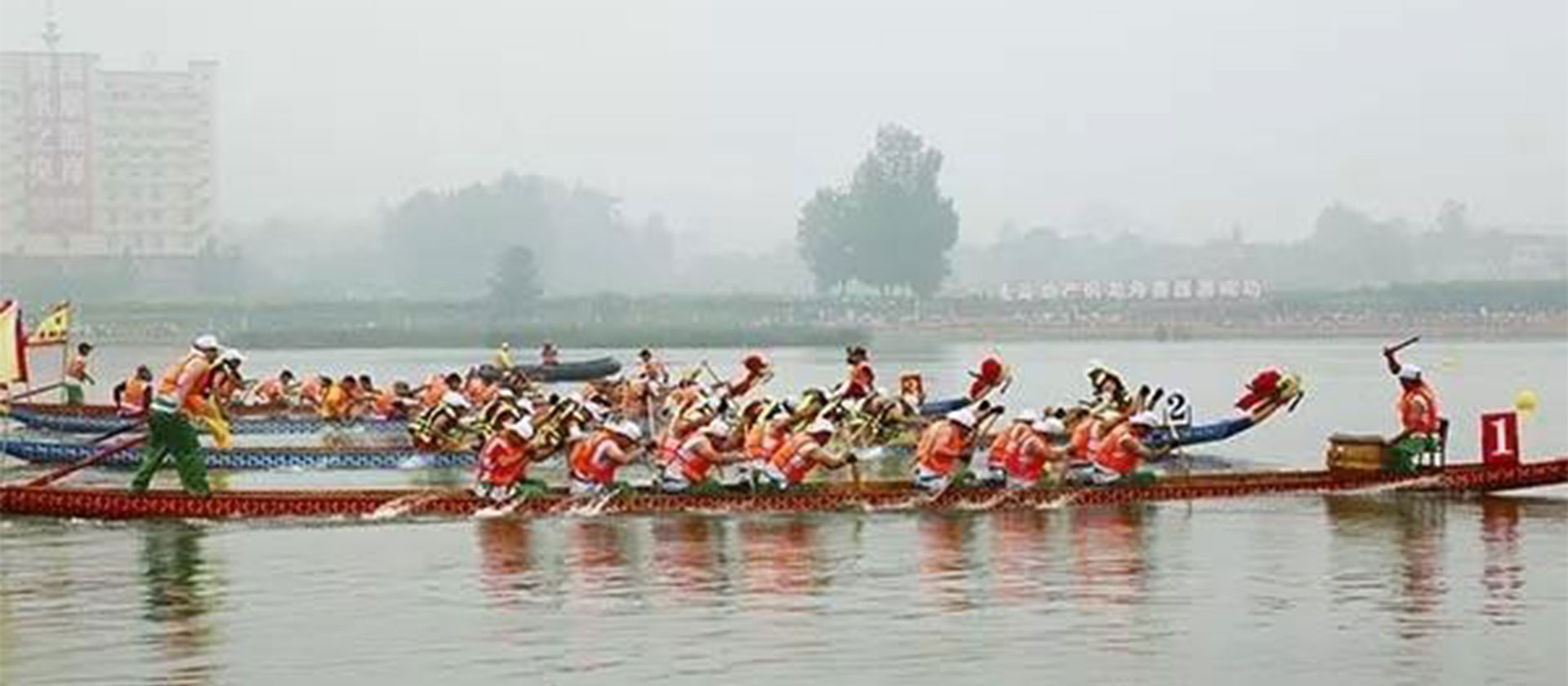 The 17 representative teams of county-level organs, enterprises and institutions, with a total of more than 400 athletes, participated in the competitions of 200 meter straight race and 500 meter straight race, and four professional dragon boat teams in the province conducted performance competitions. After fierce competition, Fulin catering team won the champion of 200m and 500m straight race, and the "Baoshen" dragon boat team and Tianlong real estate team won the runner up of 200m and 500m straight race respectively.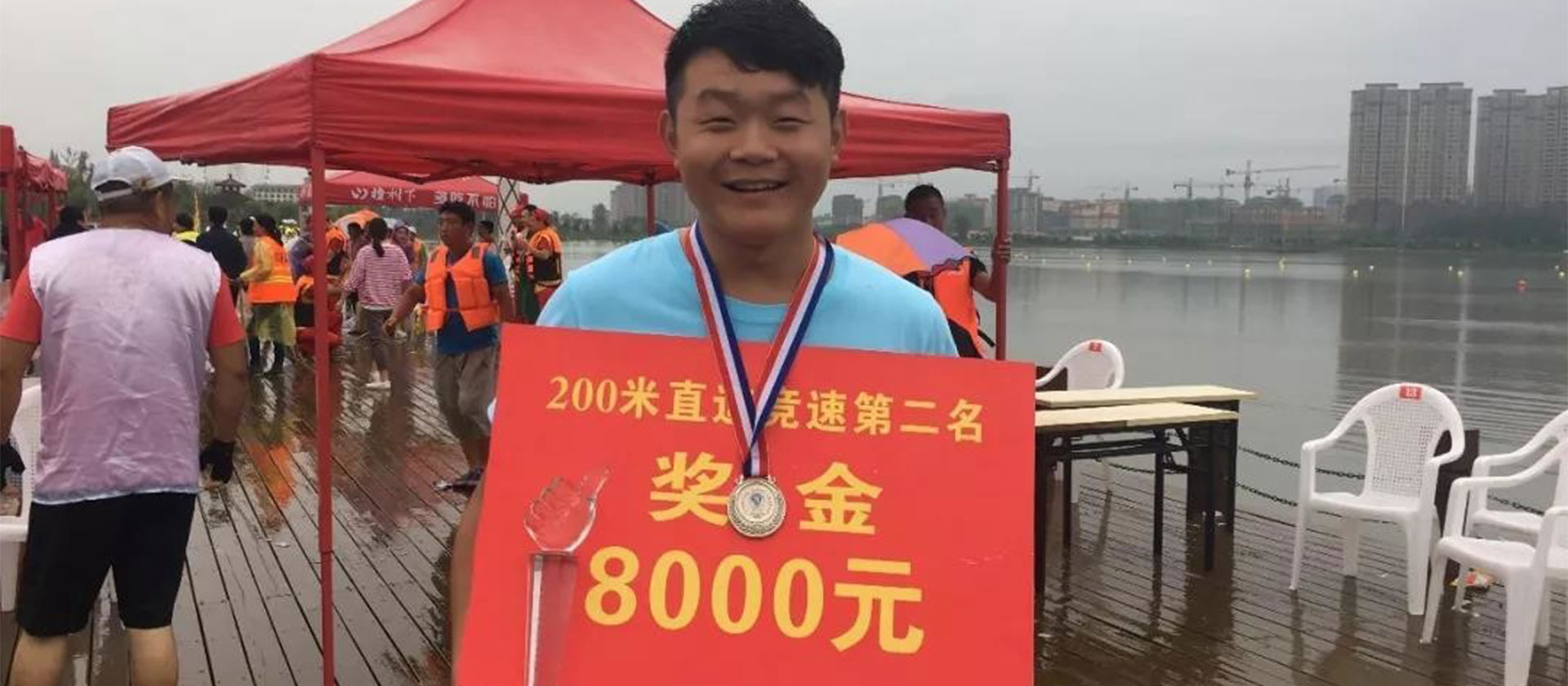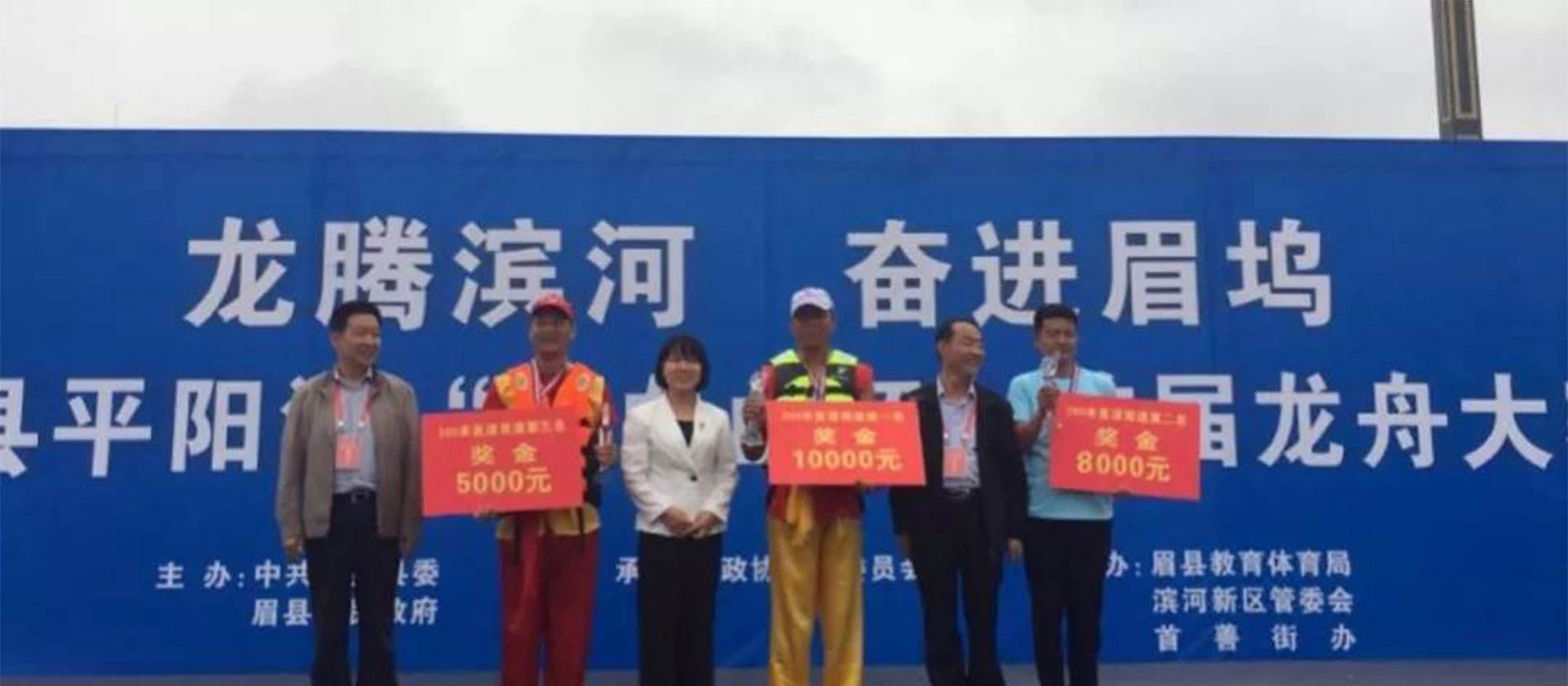 "Baoshen" dragon boat team is a team organized and established by Baoshen group, which is a "leading enterprise" in the national building materials and machinery industry and a high-tech enterprise in Shaanxi Province. The group was established in 1992 with a registered capital of 80 million yuan. It has six branches including "Baoshen Machinery Manufacturing Co., Ltd., Baoshen Robot Manufacturing Co., Ltd., Baoshen Yile ecological park and Baoshen Hanlan Hotel". The enterprise mainly produces and sells "Baoshen" brand vacuum and non vacuum brick and tile machinery and its complete set of new wall material automation equipment.
Baoshen Yile ecological park is a modern green ecological park integrating leisure and vacation, green catering and ecological living. The ecological restaurant of the ecological park can accommodate more than 1000 people at the same time. The hot spring water world of the ecological park is equipped with large hot spring swimming pool, children's hot spring amusement area, large hot spring beach surfing, colorful slides and other high-end amusement projects, as well as more than 30 kinds of hot spring soup, sweat steaming and other health projects. Baoshen Yile ecological park has been rated as a national AAA tourist attraction, a national leisure fishery demonstration base, a star enterprise in the catering industry, a food safety demonstration unit, a top ten destination of leisure agricultural tourism and other honorary titles.
Located in the west section of meiyang street, Meixian County, Baoshen Hanlan hotel is a business hotel integrating accommodation, catering and conference. The hotel has 120 guest rooms, including luxury standard rooms, standard rooms, luxury single rooms, mahjong single rooms and Suites, with complete supporting facilities. All guest rooms of the hotel are designed according to multi-function, green and intelligent design, equipped with optical fiber Internet access facilities and hot spring bath water, so that every guest can feel at home.
The "Baoshen" dragon boat team is a team full of vitality, tenacious style, well-trained, disciplined and United. This team will fully reflect the "Dragon Boat spirit" of catching up with each other, never admitting defeat, striving for the top and sincere unity!