The Presidents of the Five Central Asian Countries Visited China Collectively to Discuss the Brick Machine Project
The Presidents of the Five Central Asian Countries Visited China Collectively to Discuss the Brick Machine Project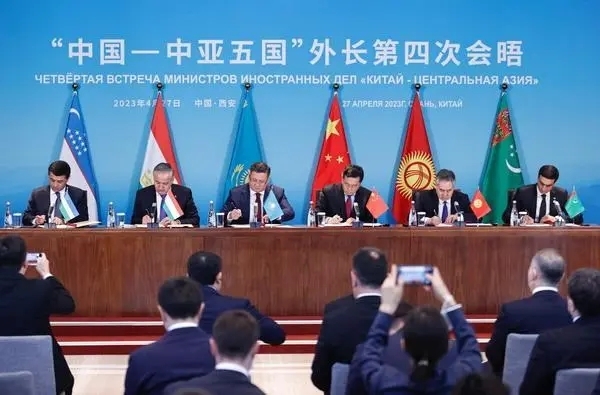 CCTV News: According to the Ministry of Foreign Affairs of China, the China China Asia Summit will be held from May 18th to 19th in Xi'an, Shaanxi Province. Chinese Foreign Ministry spokesperson Wang Wenbin introduced the relevant arrangements for the summit at a regular press conference held yesterday (May 8th).
This is China's first major home diplomatic event this year, and the first time in the 31 years since the establishment of diplomatic relations that the heads of state of the six countries have held a summit in physical form. It is of milestone significance in the development history of China's relations with Central Asian countries. I believe that with the joint efforts of all parties, this summit will create a new blueprint for China Central Asia relations and usher in a new era of cooperation between the two sides.
The five Central Asian countries are transportation hubs that connect the Eurasian continent
The five Central Asian countries participating in this summit include Kazakhstan, Kyrgyzstan, Tajikistan, Turkmenistan, and Uzbekistan, which are located at the junction of the Eurasian continent and serve as transportation hubs connecting the Eurasian continent. These five countries have a total of approximately 4 million square kilometers of land connected by mountains and rivers to our country, and the common border of over 3000 kilometers stretches through the exchange and mutual learning of different civilizations in human history.
Last year, China's trade scale with the five Central Asian countries reached a new high
The geographical proximity gives China a natural advantage in cooperation with the five Central Asian countries, and in recent years, China and the five Central Asian countries have also become increasingly close in economic and trade exchanges. Data shows that in 2022, the bilateral trade volume between China and the five Central Asian countries reached 70.2 billion US dollars, an increase of about 40% year-on-year, reaching a historic high, and direct investment continued to remain stable. In the first two months of this year, the trade volume between China and Central Asia increased by 22% year-on-year, showing a strong development momentum.