2024 new red clay brick making machinery in china
clay brick making process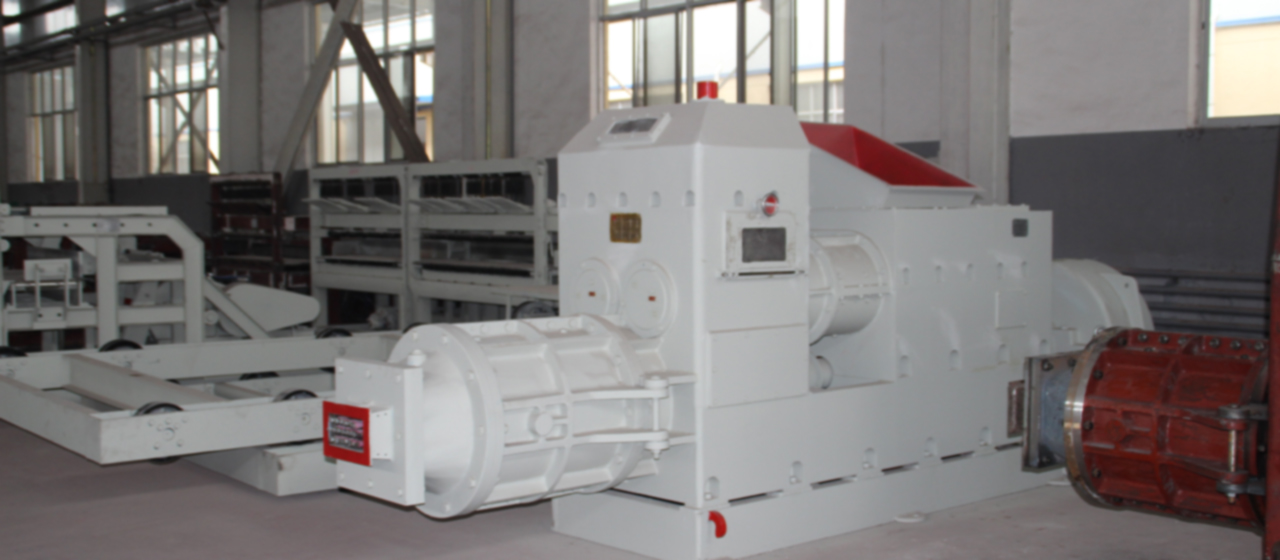 Vacuum extruder clay brick making machine for brick making process,including many different clay brick machinery. 
1.taking clay with box feeder ,belt conveyor  carry clay to roller crusher to crush under 5 mm.
2.crushing clay under 5 mm, belt conveyor carry clay to double shaft mixer to mix clay.and then use fineness roller crusher to crush clay under 3 mm.
3.after fineness roller crusher,the clay is under 3 mm. belt conveyor  carry clay to extrusion mixer to mix again,which to enhance the plasticity to make good brick.and then extruding wet column brick with Vacuum extruder clay brick making machine.
4.after extruding wet column brick,cutting column brick under 1.0-1.5 m,use the automatic brick cutter to cut piece brick.with different capacity.
basically successfully built production lines, rapidly increasing the annual production of coal gangue wall material bricks nationwide to over 200 billion standard bricks. The annual output of sintered products in China's wall material industry is more than 810 billion pieces [3], of which the bulk solid wastes such as coal gangue and fly ash, environmental protection and other new wall material products have developed rapidly in recent years, with an annual output of nearly 600 billion pieces, becoming the largest solid waste comprehensive utilization industry in China. The annual utilization of solid waste has exceeded 135 million tons, and the annual energy saving has reached 32 million tons of standard coal. The main fuel used for sintered brick and tile products is bulk solid waste such as coal gangue and fly ash. There is very little external use of fossil energy such as coal and natural gas. The waste energy such as coal gangue and fly ash accounts for over 80%, while coal and natural gas only account for less than 80%. This has contributed to the comprehensive utilization of solid waste and energy conservation and carbon reduction in the entire building materials industry.