How to make red bricks from clay in china?
A brick is a type of block used to build walls, pavements and other elements in masonry construction. Properly, the term brick denotes a block composed of dried clay, but is now also used informally to denote other chemically cured construction blocks. Bricks can be joined using mortar, adhesives or by interlocking them.[1][2] Bricks are produced in numerous classes, types, materials, and sizes which vary with region and time period, and are produced in bulk quantities.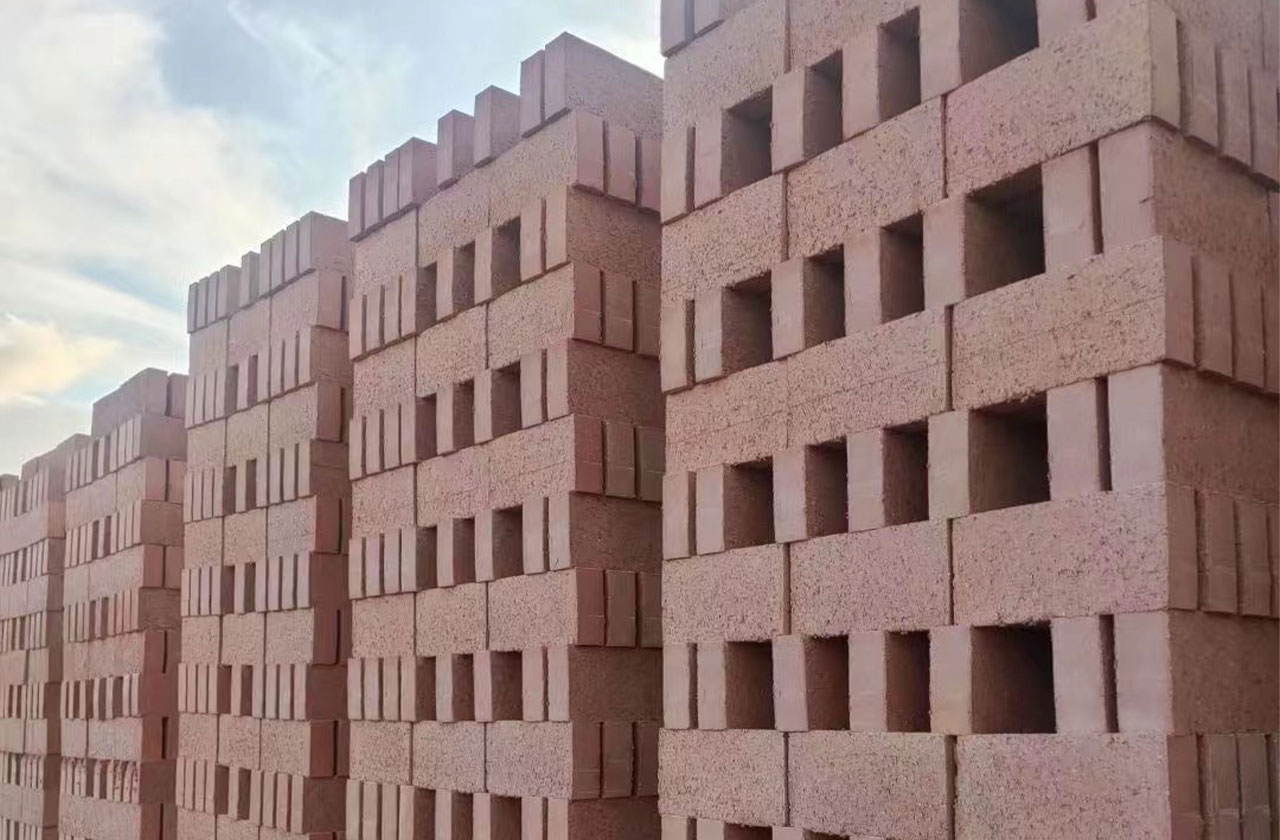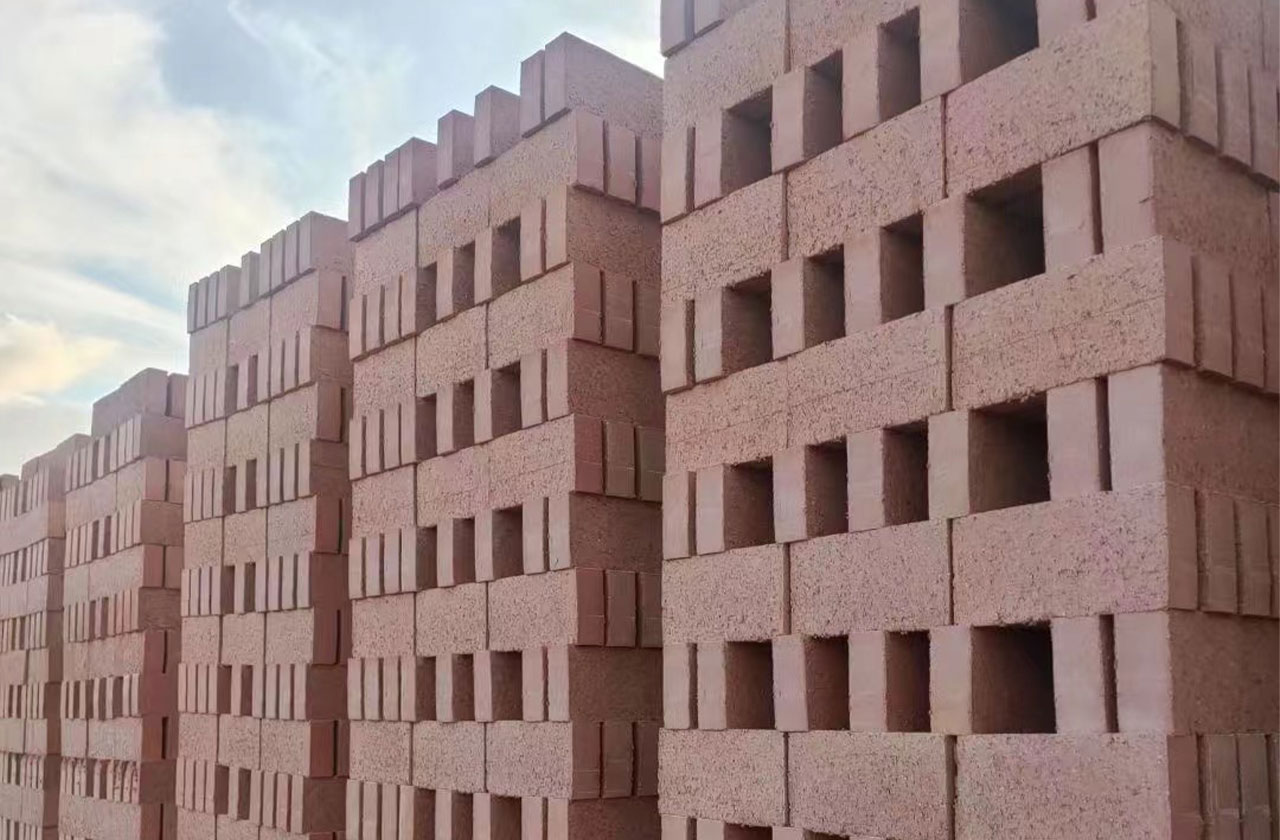 Block is a similar term referring to a rectangular building unit composed of similar materials, but is usually larger than a brick. Lightweight bricks (also called lightweight blocks) are made from expanded clay aggregate.
Fired bricks are one of the longest-lasting and strongest building materials, sometimes referred to as artificial stone, and have been used since circa 4000 BC. Air-dried bricks, also known as mudbricks, have a history older than fired bricks, and have an additional ingredient of a mechanical binder such as straw.
Bricks are laid in courses and numerous patterns known as bonds, collectively known as brickwork, and may be laid in various kinds of mortar to hold the bricks together to make a durable structure.
The earliest fired bricks appeared in Neolithic China around 4400 BC at Chengtoushan, a walled settlement of the Daxi culture.[10] These bricks were made of red clay, fired on all sides to above 600 °C, and used as flooring for houses. By the Qujialing period (3300 BC), fired bricks were being used to pave roads and as building foundations at Chengtoushan.[11]
According to Lukas Nickel, the use of ceramic pieces for protecting and decorating floors and walls dates back at various cultural sites to 3000-2000 BC and perhaps even before, but these elements should be rather qualified as tiles. For the longest time builders relied on wood, mud and rammed earth, while fired brick and mud-brick played no structural role in architecture. Proper brick construction, for erecting walls and vaults, finally emerges in the 3rd century BC, when baked bricks of regular shape began to be employed for vaulting underground tombs.[12] The oldest extant brick building above ground is possibly Songyue Pagoda, dated to 523 AD.
The carpenter's manual Yingzao Fashi, published in 1103 at the time of the Song dynasty described the brick making process and glazing techniques then in use. Using the 17th-century encyclopaedic text Tiangong Kaiwu, historian Timothy Brook outlined the brick production process of Ming Dynasty China: