High vacuum extruder clay brick machinery
Working principle of two-stage vacuum extruder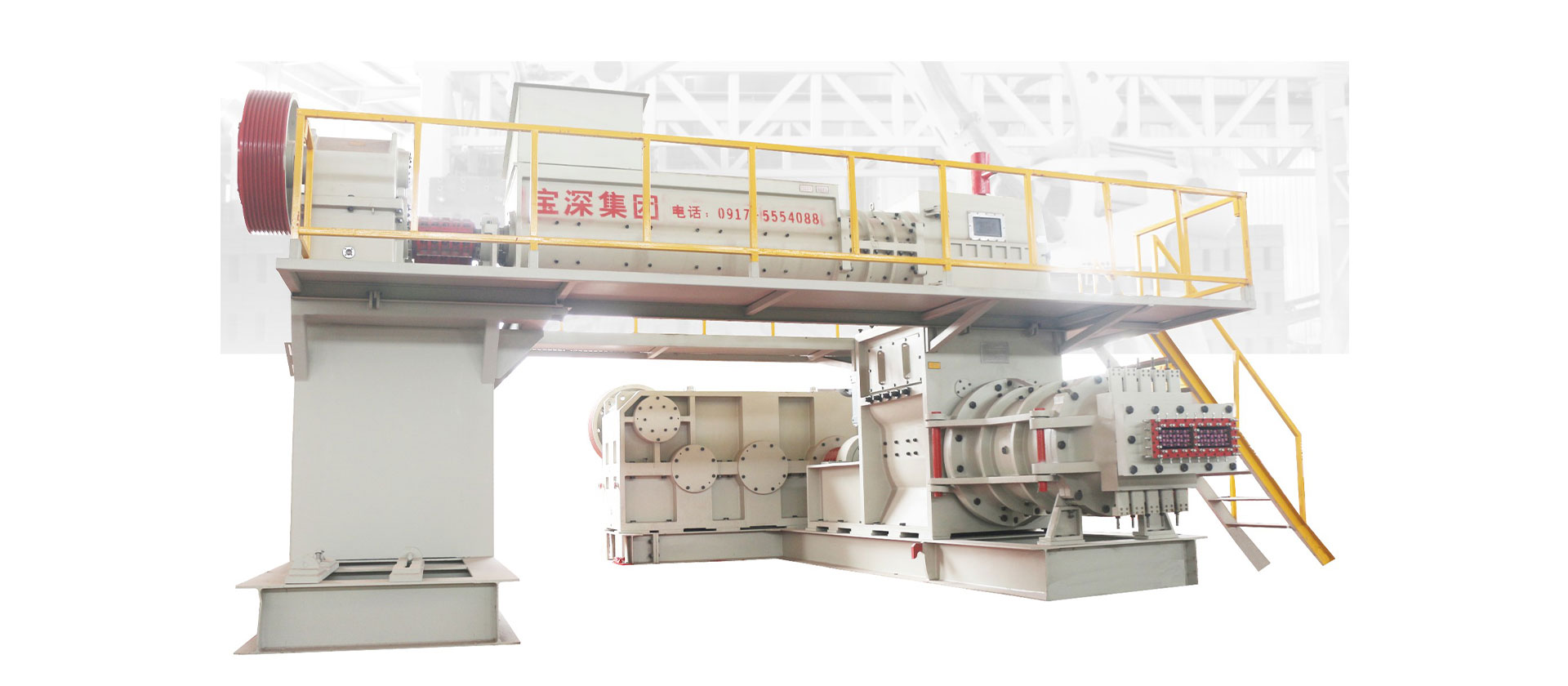 1. Superior:
Input the processed brick making raw materials into the superior mixing tank, adjust the moisture content of the raw materials according to the process requirements, fully mix them with the mixing knife, homogenize and push them into the sealing cylinder, continuously extrude, knead and homogenize the raw materials with the double screw sealing cutter, and compact the raw materials with the conical shaft sleeve and sealing cone sleeve, so as to form a sealing mud ring at the inlet of the vacuum box. Two groups of mud baffles and mud cutters are installed at the raw material inlet of the vacuum box to cut the squeezed raw materials into fragments. Most of the air in the raw materials in the vacuum box is pumped out by the vacuum pump to improve the density, adhesion and plasticity of the raw materials.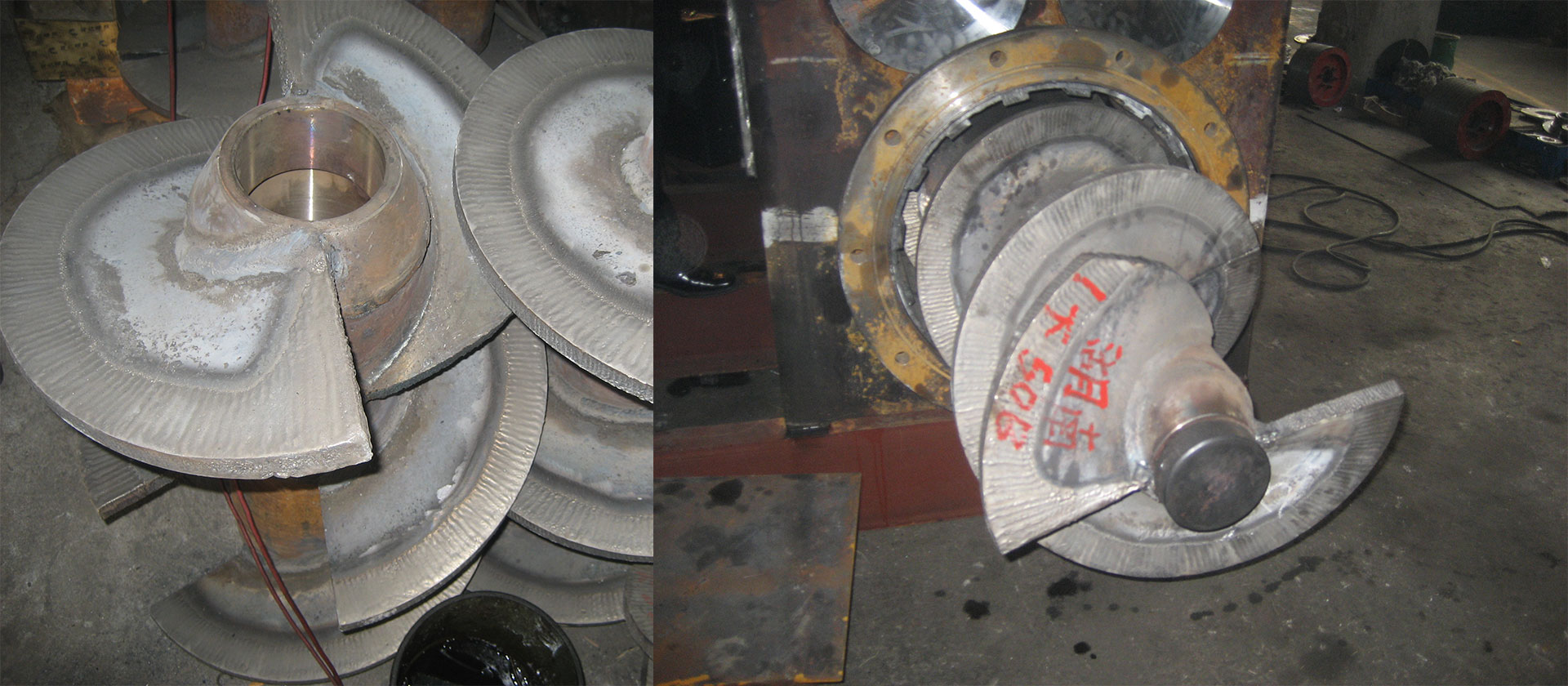 The superior is mainly responsible for mixing, conveying and removing air from raw materials. In order to adapt to different product production, the superior parameters should be adjusted according to different production conditions. For example, in the production of solid bricks, it is necessary to increase the conveying capacity of raw materials (at this time, the mixing capacity decreases), increase the installation angle of mixing blades, and adjust or remove the mud baffle to the outside. When producing bricks with high void ratio, it is necessary to increase the mixing capacity of raw materials (at this time, the conveying capacity decreases) and increase the air extraction. At this time, the installation angle of mixing blades can be reduced, and the mud blocking plate can be installed or adjusted inward. To produce different products, the rotating speed of the mixing shaft can be properly adjusted if necessary.
2. Subordinates:

A pair of mud pressing plate devices are installed in the receiving box to help press the fallen raw materials into the cutter of the lower receiving section. The raw materials are extruded and transported to the machine head through the cutter in the mud cylinder, and then extruded through the pressure of the machine head and the machine mouth to form a mud strip with the specified shape and section size.
The main task of the subordinate is to extrude the raw materials into qualified billets, and its parameters need to be adjusted accordingly according to the production situation. The lower level has a wide range of adjustment, including machine port, core frame, machine head, spiral cutter, spindle speed, etc.
The "Jinniu" series double stage vacuum extruder is a new type of brick making equipment designed and manufactured by our company through many investigations and drawing on the advanced experience at home and abroad. The main body is welded with high-quality steel, which has the characteristics of reasonable structure, durability, strong adaptability, low energy consumption, high efficiency and convenient maintenance. It is an ideal equipment for producing various hollow bricks and bricks made of shale, coal gangue and fly ash.