Production technology of clay red brick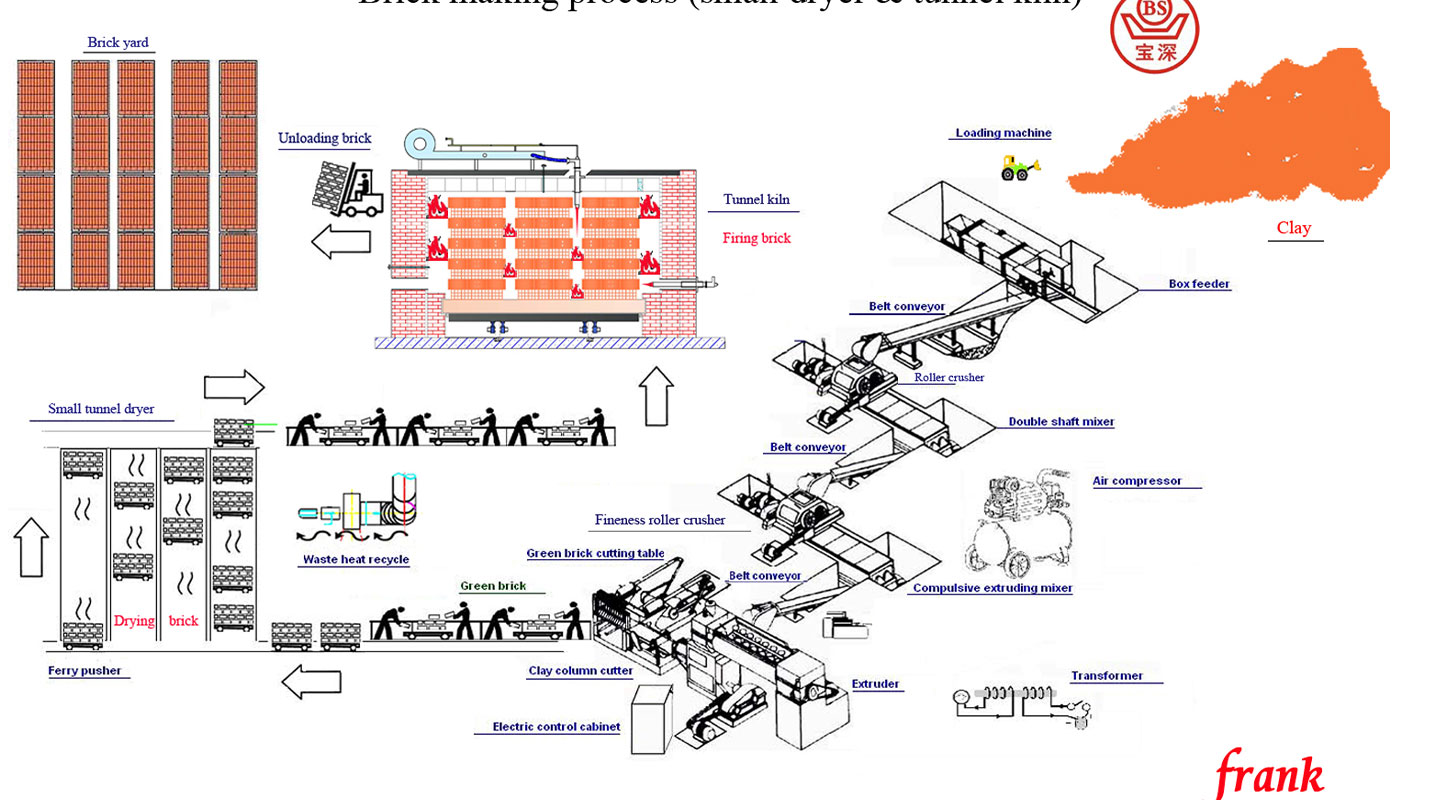 It is simply summarized as follows: raw materials are scientifically proportioned —- water is added for mixing —– high pressure vibration molding —– short time drying —– finished products leave the factory
Brick machines are divided into two categories: vacuum brick machines and non fired brick machines. The former uses soil to make bricks, which requires a lot of soil to do, which is a waste of resources. The latter uses waste coal gangue, shale, stone powder, fly ash, slag, slag, gravel, sand and so on. Without firing, it is more environmentally friendly and saves resources, which has been vigorously promoted by the state.
The bricks produced by vacuum brick machine take clay as the main raw material. Its production process is simple, but the damage to cultivated land is more serious. In recent years, the state has successively issued policies to prohibit the production and use of clay bricks and vigorously promote the reuse of solid wastes. The brick products with fly ash as the main raw material and gypsum and quicklime as the main binder gradually replace the traditional clay bricks.
The process of brick production by vacuum brick machine: the clay is stirred with a clay mixer, mixed with some sand and stone powder, and then conveyed to the vacuum brick machine through a conveyor belt. After being extruded by the vacuum brick machine under vacuum pressure, the brick is formed. After coming out, the brick is cut into bricks of uniform size by the splitting machine through the splitting machine, and then it is automatically grabbed by the billet stacking machine, placed in the kiln car, and fired in the furnace.
Production process of fly ash brick making machine: use jaw crusher to crush quicklime – enter the powder mill for grinding – mix evenly with other ingredients – enter the digestion bin for digestion – enter the wheel mill for wheel milling – press and form by hydraulic brick machine – enter the autoclave for autoclave curing – air drying for about ten days – finished products.